Read and manipulate JSON files to integrate Automic with many applications and provide end-to-end automated services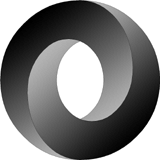 JSON is a popular file format for applications to exchange data.
With this Action Pack, you can use Automic One Automation to build end-to-end IT services that involve exchanging data with third-party applications.
Actions:
Get JSON Content
Add/Update JSON Content
Remove JSON Content
Full documentation of this Action Pack is included as a documentation object once the Package is installed on your Automic One Automation Platform.
Products
Continuous Delivery Automation

,

Service Orchestration

,

Workload Automation

,

Automic Automation
Versions
12.x

,

12.1

,

12.2
Solution Area
Other

,

Other
Last update
2019-05-14 12:36:49.0
Supported by